Marketing to your Ideal Client Workshop
Agency Local Community price of £995 is a saving of £200
Agency Local Member price: £895.50 (save an additional £99.50)
Get your 10% discount from the Agency Local Members Portal
Prices shown are exclusive of VAT
Marketing to Your Ideal Client Workshop
At Brilliant and Human, our goal is to help agencies and businesses turn their clients into advocates. We run a selection of workshops to help them engage better with clients and potential clients with the aim of converting them into happy, and loyal fans of your agency.
This workshop is aimed at helping Agencies get their marketing on track.
During the workshop we will cover:
How to take a very direct, human approach to marketing to your ideal clients
What you are currently doing in marketing (including collateral) and assess what is working and not
Identification of skills and weaknesses in your marketing
How to identify your ideal clients
How to identify where your ideal clients are and how to engage with them better
Consider engagement opportunities with past clients, potential clients and distributers
Recommendations for future marketing activities.
We will put a top-level action plan together (in the workshop)
These workshops run for approximately 3 hours each. Prior to each workshop, we will send questions for you to think about, so we can make the most of the time we have together. Each session would be PowerPoint free sessions – run in a free-flowing manner – with me running through the details above, with lots of interaction from you and your team – to help us define some positive outcomes for each.
Mentoring Follow up included
Following each workshop, will be one mentoring session of up to 90 minutes - to review or help on the work you have done once the plans have been put into place.
Remeny Armitage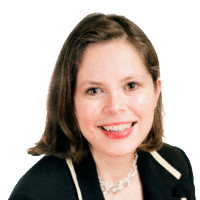 Each workshop is run by Remeny Armitage. She has over 20 years' experience working with a variety of agencies and businesses with client advocacy, marketing and new business. Remeny has helped build agencies build profiles within their chosen sectors, along with nurturing and developing clients and new clients. She has a range of methods that ensures business improvement and growth. She focusses on building long-lasting relationships that are based on a strong foundation of trust and respect between businesses and their current and future clients, with a track record of turning clients into advocates. www.linkedin.com/in/remeny
Additional information
Member Offer

Agency Local members will enjoy an additional 10% discount from the listed offer price.
Agency Local Member price: £895.50 (save £99.5)
Get your 10% discount from the Agency Local Members Portal
Prices shown are exclusive of VAT

Ordering info

Get your member discount code from the Members Portal
email Remeny at Brilliant and Human Remeny@brilliantandhuman.com
Add the code to receive the discount from your booking