Client Advocacy Programme
Agency Local Member price: £5400 (save an additional £600)
Get your 10% discount from the Agency Local Members Portal
Prices shown are exclusive of VAT
Client Advocacy Programme*
At Brilliant and Human, our goal is to help agencies and businesses turn their clients into advocates.
An impartial way to understand what your client really think of you.  The client can speak freely, knowing that any element of what they say can be confidential, thereby avoiding awkward conversations with their agency supplier.
The quality of the insight is always very engaging and detailed, and due to the extensive experience working for both agencies and
interviewing clients – Remeny is good at getting clients to share their true feelings and ideas for how an agency can improve. Indeed, I am often compared to a marriage counsellor for agencies and their clients.
When undertaking a Client Advocacy Programme you will:
Gain insight from your clients to get a clear view of whether there is scope to improve your business, from your processes, services, teams to your marketing.
Build ongoing relationships with existing clients to ensure they are happy and engaged, to help encourage repeat (and new) business, as well as encouraging
referrals.
Give your clients a better understanding of your services – especially with your new focus.
See if there could be opportunities for the agency to grow or develop a new service offering, which can lead to new revenue; whilst servicing your clients better.
Get an understanding of your positioning, messaging, tone of voice and future focus for marketing your agency – with a view to updating your website and other
marketing collateral – as needed – showing off your personality and experience.
Gain a clearer understanding of how you are different from your competitors, from your client's perspective.
Learn more about your client's challenges and opportunities and their client's challenges or opportunities– especially at this time of Covid19 and Brexit, and how
you can service them more effectively.
Grow the business more effectively with feedback for improvement - directly from your clients.
All of this will lead to a greater understanding of your clients, ensuring they are happier and more loyal, which will result in a stronger pipeline and greater revenue opportunities with your current, past and future clients.
The Client Advocacy Programme that we offer our clients include:
Design the questions to ask your clients
Arrange impartial interviews with your clients
Interview a selection of clients
Provide feedback after each interview
Follow up with a qualitative and quantitative report with the insight from clients and
recommendations for improvements to the business
Provide a client advocacy process
The Programme from start to end is undertaken over a three-month period.
The Client Advocacy Programme is based on 10 client interviews.
Please note, if you are a member of Agency Local, the 10% discount will apply. Code will be found in the Member Portal
If you want to know how to run your own advocacy programme then please come to the Advocacy  Workshop
Remeny Armitage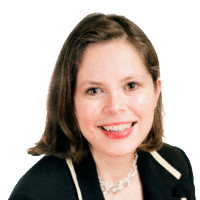 Each workshop is run by Remeny Armitage. She has over 20 years' experience working with a variety of agencies and businesses with client advocacy, marketing and new business. Remeny has helped build agencies build profiles within their chosen sectors, along with nurturing and developing clients and new clients. She has a range of methods that ensures business improvement and growth. She focusses on building long-lasting relationships that are based on a strong foundation of trust and respect between businesses and their current and future clients, with a track record of turning clients into advocates. www.linkedin.com/in/remeny
Additional information
Member Offer

Agency Local members will enjoy an additional 10% discount from the listed offer price.
Agency Local Member price: £895.50 (save £99.5)
Get your 10% discount from the Agency Local Members Portal
Prices shown are exclusive of VAT

Ordering info

Get your member discount code from the Members Portal
email Remeny at Brilliant and Human Remeny@brilliantandhuman.com
Add the code to receive the discount from your booking