A Full Service Support & Development community for 
Agency owners
Agency Local is foremost a community for agency owners in the UK. We provide support and development services to help agencies become better businesses and the owners better leaders. 
We have a strong purpose and belief that together we can make a difference not only to the business in the creative sector but the overall local economy as a whole. 
Agency Local is catalyst for change.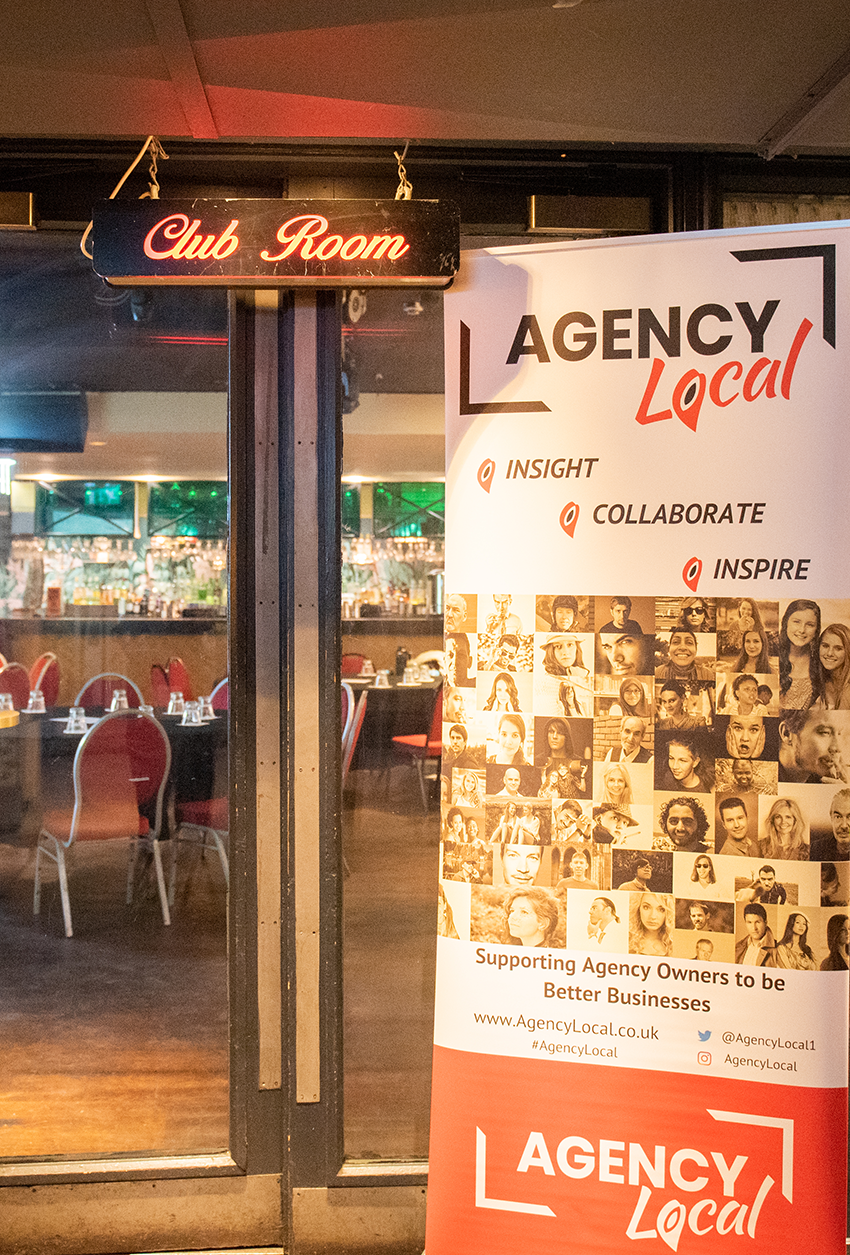 Agency Local was founded by Chris Bantock in 2019 after running a marketing agency in Beaconsfield for ten years which I sold and exited from in early 2019.
Whilst running my agency I made mistakes,  and I learnt a great deal about running and selling an agency. I felt this experience positioned me to be able to provide value and give something back to the local agency world, by way of advice and guidance to agency owners as a mentor and coach.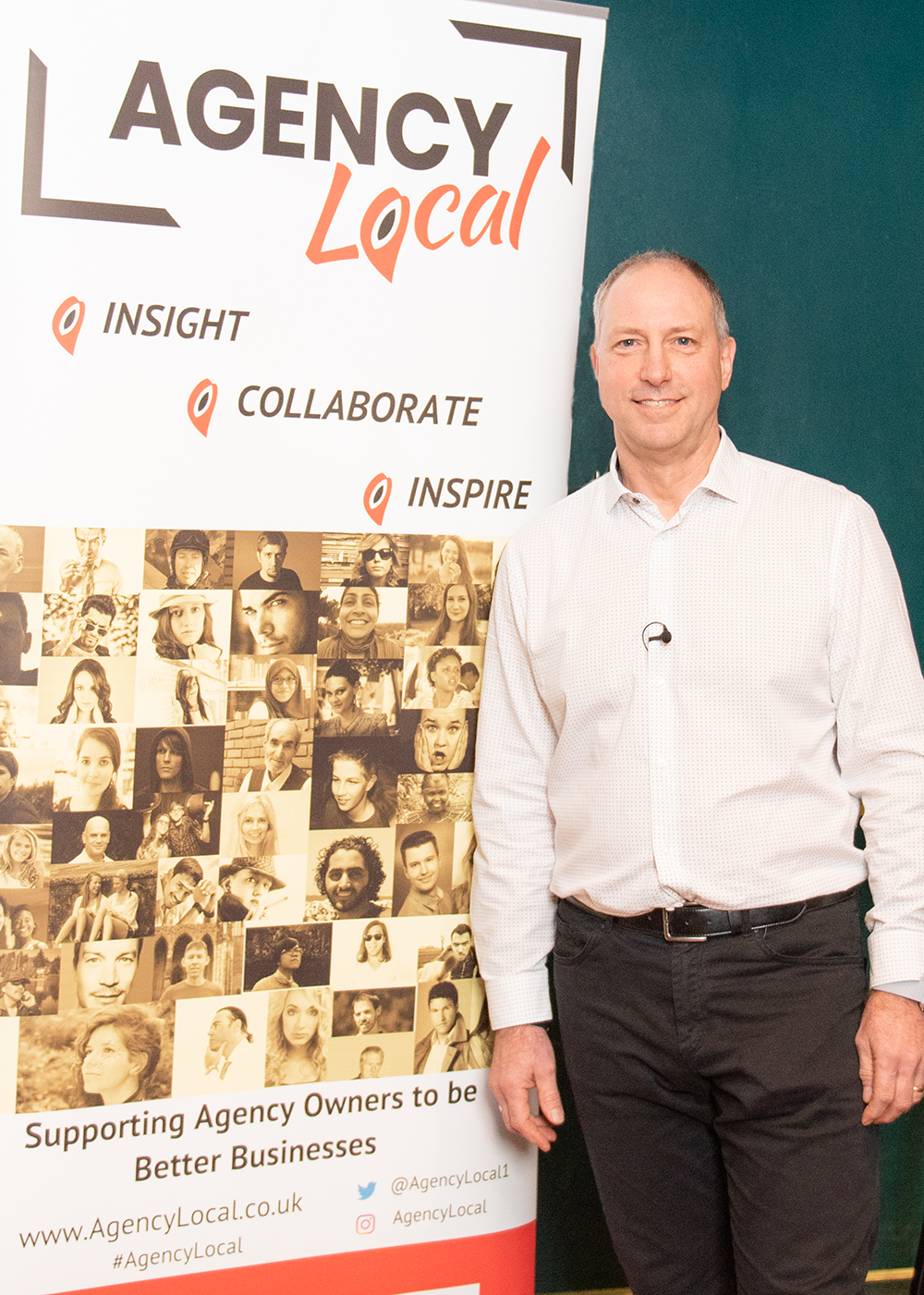 Looking back on the time running the agency, I realised that we worked in our own little silo, rarely talking to or working with other people in the creative world apart from a few trusted associates. The geographic distance precludes collaboration and that there was no real 'community' for any businesses in the marketing services arena.
Appetite for a community? 
I wondered if there was an appetite for the sector to come together as a community. In May 2018 I decided to put on an event for agency owners that was focused on 'how' they ran their business as opposed to what they 'did'. Thirty agency owners came to that first event and the feedback was amazing! There was definitely an appetite for agency owners to collaborate and to find was to improve their businesses. 
Based on the attendees feedback it was decided to hold these events every two months. These events now attract over 50 agency owners reach time. 
Next development – online community and services
During 2019 Agency Local developed from just a bi monthly event, to having an online community that can support and communicate together every day. We also developed a series of  Masterclasses that go into topics in much greater detail.  Plus we offer one to one business coaching / mentoring services
In 2020 this will expand again by developing an Agency Local membership, and a Mastermind offering to agency owners.  We will continue to providing more opportunities to learn and develop by delivering agency focused content from local experts. 
What we can achieve as a community has expanded hugely in fact the plans for Agency Local have developed exponentially into a much more important and influential role. 
The creative industry is highly competitive and indeed fragmented so it is a challenge for business to stand out from the crowd. As a sector we have a fairly poor reputation amongst the local business community. Agency Local wants to help change this perception. 
Our mission is "To help creative business owners to run better businesses by creating strong leaders and stable predictable business from which to grow."
Striving for a bigger  purpose 
If we can assist in helping business and their owners then we have a stronger creative sector, attracting talent and opportunity. Having a strong creative sector will better serve the needs of the local business community. If the sector is delivering better services, local business clients attain better results and grow themselves.
A stronger creative sector means a stronger local economy. It is Agency Local's purpose to help drive a stronger local economy to the benefit of both the creative sector and local businesses.

A really great evening for local agency owners to meet up with creative industry buddies for a night of fun, collaboration and insight. Always nice to meet new people and catch up with old friends.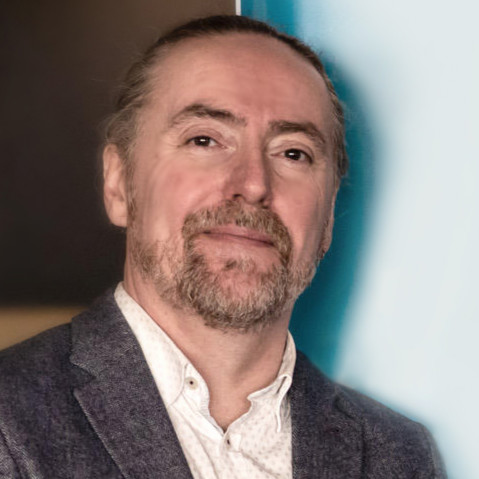 Our values are everything. For the community to work and everyone to benefit we must all adhere to these values. 
Collaborative and suppporting
These values and a mindset committed to continued developemnt and learning will make Agency Local a key part of your business world.
Copyright © 2023 All right reserved.