Agency Business Mentor / Coach
Agency Business Mentor / Coach
Agency Local Member price: £675 (save 10%) / Month
Get your 10% discount from the Agency Local Members Portal
Prices shown are exclusive of VAT
Agency Business Mentoring and Coaching
All agency owners should have a mentor / coach.
Why?
Someone to talk to that understands the challenges required to run and grow an agency business.
Someone who has experience - been there, done that, got the tee shirt.
Someone to provide practical advice and guidance on what to do and what to focus on
Agency Local Coaching / mentoring services provides this in abundance. We provide the following - all depending on your individual needs:
Advice and guidance 
Reviewing activity 
Sanity check thinking 
90 day planning
Business Dashboards
Expanding your business knowledge

We cover all areas of Agency development including:
Finance - knowing the numbers
Marketing - Yes! Agencies often need support for their own Marketing
Operations - Admin / HR /
Processes - getting the business processes mapped out
Business Governance - Protecting your business
Getting the business ready for sale
To discuss your requirements - book your intro call with Chris today
Minimum 3 month commitment
Chris Bantock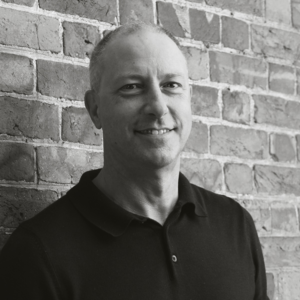 Chris is an ex agency owner (12 years!) who sold the business in 2018 and now work to help other agencies to develop their business and grow. Having run and sold an agency business he now dedicates his time to helping other agencies to grow, develop and maximise their potential.
He also founded Agency Local in 2019 - this is a development community for marketing and creative sector.
And more about me at https://www.linkedin.com/in/chrisbantock/
Additional information
Your Coach

Chris Bantock is your coach.

Founder of Agency Local and ex Agency owner of 12 years before successfully selling the business in 2018. He now works with marketing agencies to help them become better businesses, and the owners better leaders.
https://www.linkedin.com/in/chrisbantock/

Member Offer

Agency Local members will enjoy 10% discount from the listed monthly price.
Agency Local Member price: £675 / month (save £75 / month)
Get your 10% discount code to quote when ordering from the Agency Local Members Portal
Prices shown are exclusive of VAT

Ordering Information

Get your Agency Local member discount code from the Members Portal