Agency Growth Academy – Lucy Snell
Agency Local Member price: £855 (save £95.00)
Get your 10% discount from the Agency Local Members Portal
Prices shown are exclusive of VAT
6 Month payment plan available
Agency Growth Academy
Take control of your agency's growth by mastering the art of winning new clients. Designed for micro-agencies and freelancers, we can grow your agency together with the perfect blend of online lessons, group coaching and personal support.
New business development is the lifeblood of every agency. Being able to win new clients is an essential skill for every agency owner and freelancer.
The Agency Growth Academy programme will give you the confidence to approach potential clients and bring in new projects each month.  If you hate chasing new clients and have no clue know where to start, together we will make this work.I intentionally limit the group to just 5 places so that I can give you the attention and support that you deserve.This is run every 8 weeks - check on the website for the next dates.
Next Academy starts on 26th April but places fill up fast.6 month payment option is available.
Lucy Snell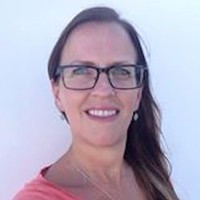 For over twenty years I've been helping creative and digital agencies win more clients, both in the UK and globally. Working with creative & digital agency owners win more clients through strategic outreach helping agencies to grow your agency & win more clients.
I co-founded Cherry, a boutique new business consultancy and have delivered consistent results for leading agencies such as Wolff Olins and Conran Design Group, independent agencies, and also start-up agencies across the full marketing mix.
https://www.linkedin.com/in/lucysnell/
Contact: lucy@cherrybusinessconsulting.com and discuss your requirements
Additional information
Member Offer

Agency Local members will enjoy 10% discount from the listed price.
Agency Local Member price: £855 (save £95)
Get your 10% discount from the Agency Local Members Portal
Prices shown are exclusive of VAT

Ordering info

Get your member discount code from the Members Portal
Go to the Lucy Snell website
Add the code to receive the discount from your booking