Talent & Hiring Services – Agency Local Exclusive Gold Service by Pink Giraffe
Agency Local Talent Gold Package
Suitable for those hiring 5 or more employees over a 12 month period
£450 per month + VAT
+ 10% per hire
Normal price £500p/m – saving £50p/m PLUS the following:
Includes HR Advice Line and Support worth £200p/m
Includes £300 (30%) off HR Compliance Pack**
Member discount code available from the Member Portal
All enquiries to info@yourpinkgiraffe.com 
Talent - HR & Recruitment support services
This is an exclusive offer through Agency Local. If you are a growing agency and taking on employees you will need HR advice and support as well as help in hiring the RIGHT talent.
This package includes HR advice and guidance as well as Talent recruitment services - all in one affordable monthly package. What's not to like?
Benefits of this package include:
Ongoing Talent services to support your HR and recruitment
HR Advice Line and Support included (worth £200 / month)
£300 off the HR compliance agency start-up pack**
Monthly payment helps cash flow
HR Advice Line and ongoing Support Service:
Employee relation issues advice
Employment law updates
Performance management advice
Absence management advice
Talent Acquisition Service
Full vacancy briefs taken for each role
CVs submitted
In-depth candidate screening
Candidate call notes
Headhunting
Scheduled hiring manager updates
Interview scheduling
Also includes
Cashflow friendly split payments over 3 instalments or 6 instalments £80k+
45-minute recruitment process consultation
New starter on-boarding survey and feedback
Employee satisfaction survey and feedback
Only 10% per hire
Packages are for a 12-month period and are excluding VAT. All direct debits are taken via GoCardless.
**Compliance Start up Pack
Aimed at small agencies that don't have an HR professional in their business but need affordable support to minimise the risk of having employees.
Includes:
Terms and Conditions of employment
x 12 HR policies covering grievance, bullying, absentee, social media use etc
Normal cost: £1000
Agency Local Member price: £700
Pink Giraffe

Pink Giraffe are creative agency 'Talent' specialists. Our mission is to help you make your people the biggest asset to your agency. We are your in-house Talent Acquisition and HR Services team, and we partner creative agencies across the south west.
Your friendly team includes :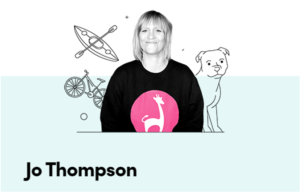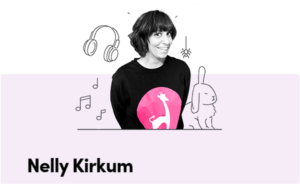 To find out more and discuss your requirements please contact Pink Giraffe by email or phone.
info@yourpinkgiraffe.com 
01793 432868
Members please get the package discount code from the Member Portal
Additional information
Ordering info

Get your member discount code from the Members Portal
Provide the discount code to Pink Giraffe to receive the discount from your order

Member offer

Agency Local members will enjoy 10% discount from the listed price.
Agency Local Member price: £450 / month (save £50 / month)
Get your 10% discount from the Agency Local Members Portal
Prices shown are exclusive of VAT